Story By: Alexandra DeMarco
When UT graduate student Savannah Lindsey was 17, her mom Kim went missing. A week later, Lindsey learned that Kim had passed away as a result of domestic violence.
After losing her mom, Lindsey turned her efforts toward the nonprofit Aid to Victims, which helps support social service agencies and victims of domestic violence. In her first year of fundraising, teenage Lindsey raised a staggering $21,000 under the team name "Team Kim."
October is Domestic Violence Awareness Month, and Lindsey has once again launched her annual campaign in honor of her mom.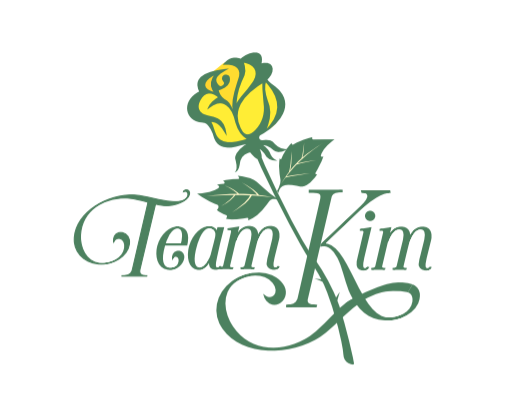 "She was a kind, altruistic person, and the whole reason I started the team was because she was somebody who always gave back to others and was kind almost to a fault, so that's why I wanted to start this team, just in her memory, because I know that's what she would've wanted," Lindsey said.
In the years that Lindsey has worked with Aid to Victims, she has witnessed firsthand the organization's positive influence.
"It helps," Lindsey said. "It's amazing, the impact this organization makes within the Palm Beach County community."
In addition to organizing the annual fundraiser, Lindsey completed her bachelor's degree in social work and is now a graduate student in the College of Social Work and an intern with the Office of Title IX.
A Florida native, Lindsey relocated to Tennessee earlier this year to attend UTK and has a passion for keeping the public informed on issues related to domestic violence and working with victims.
Laura Bryant, the deputy Title IX Coordinator for Prevention, Training and Evaluation, works with Lindsey and is very impressed by her work ethic and drive.
"She is super hard working," Bryant said. "She is always kind of one step ahead, thinking about the next project or the next way that she can learn and help grow the office or expand what we do here."
The Office of Title IX exists to help prevent domestic violence and sexual violence on campus, as well as support students in times of need and connect them with resources. The office also collaborates with other departments on campus, such as the Center for Health Education and Wellness, to spread awareness about domestic violence. Due to the current COVID-19 pandemic, CHEW has held this October's awareness programming virtually on social media under the handle @VolsHelpVols.
Title IX's website has resources for reporting domestic violence and leaving violent situations, including but not limited to the Student Health Center and UT Police Department. The website has an "Exit Site" button in the upper righthand corner so that a person seeking help is able to quickly exit the site in the case that their abuser walks into the room while they are researching resources.
Additionally, Title IX is in communication with Student Conduct and Community Standards, UTPD, the Office of Equity and Diversity and the Sexual Assault Center of East Tennessee to ensure that victims of domestic violence are connected with other helpful entities.
Another local resource independent of Title IX is the Family Justice Center. Located just 10 minutes from campus near the Old City, the Family Justice Center has counselors and police officers on site and can also grant orders of protection.
Victims of domestic violence are encouraged to reach out to the Office of Title IX for guidance. The resources listed above offer a variety of different types of support, as domestic violence appears in many forms. As Lindsey pointed out, domestic abuse doesn't simply refer to physical violence and actually includes many forms of emotional abuse.
"A lot of people don't recognize abuse when it's happening because they think domestic abuse only means physical, whereas it can be gaslighting or other emotionally abusive behaviors, and I think it's really important for people to know that so they can recognize their behaviors in either their relationships or the relationships of people they love," Lindsey said.
Such emotionally abusive behavior certainly impacts college students. According to the American College Health Association National College Health Assessment III, 8% of UT students reported that a romantic partner has insisted on knowing where they were and what they were doing or tried to limit their contact with family and friends. 13% of students said a partner had put them down or called them names to make them feel bad.
"The mental and emotional abuse can be … more impactful over the long term because you're in that psychological piece of the abuse," Bryant said.
Lindsey added that domestic and sexual violence often go unreported.
"It's important to know that this a very underrated thing that happens. We might get only a small percentage of reports, but it's known widely, not even just across college campuses but just in general, domestic abuse as well as sexual violence and all those types of things are highly underreported," Lindsey said.
Additionally, stay-at-home orders at the beginning of the pandemic may have exacerbated domestic violence, as victims were trapped at home with their abusers. Bryant said that the Office of Title IX experienced an influx of calls at the beginning of the pandemic.
"It has been a heightened concern, because especially when the country and different states were locked down and a lot of individuals were at home with their abusers, there was a lot more concern about their physical, mental, emotional wellbeing and that they were able to access resources," Bryant said.
Those who are concerned that a friend or loved one is experiencing domestic violence are encouraged to reach out to the Office of Title IX for resources and direction. Those who reach out are not required to disclose their friend or loved one's name in order to receive help.
Although every situation is unique, Bryant explained that supporting a friend who is a victim of domestic violence is extremely important, especially because it can take a victim over seven tries to leave an abusive relationship.
"If you are seeing a friend in a relationship in which they're experiencing domestic violence, we would always encourage you to be there for that friend, support that friend, believe them and even if they're not doing what you believe is in their best interest, let them know that the process of really leaving an abusive relationship can take time," Bryant said.
"… It's really important to continue to support that friend even if you think they are making the wrong decision because of the complexity."
Bryant also encourages students to reach out to the Office of Title IX with feedback regarding the office's services.
"That's how we improve, is by learning from our community and growing together, so it's really awesome when we hear about a student like Savannah who's really working to begin to make the world a better place and really support an initiative and a nonprofit that's going to help those who are in abusive relationships," Bryant said.
The Office of Title IX can be reached at 865-974-9600 or titleix@utk.edu. UTPD can be reached at 865-974-3114.
Additionally, the Sexual Assault Center of East Tennessee's 24/7 crisis hotline can be reached at 865-522-7273.
For students looking to get involved with CHEW, Vols Help Vols is accepting applications online for peer mentors through Oct. 16.