Our Team
Casey Gwinn, Esq
President, Co-Founder
Casey Gwinn Bio
Casey is the visionary behind the Family Justice Center Movement, first proposing the concept of the Family Justice Center model in 1989. He is a national expert on domestic violence dynamics, including investigation and prosecution, the handling of non-fatal strangulation cases, and is one of the leading thinkers in the country on the science of hope. Casey was the elected San Diego City Attorney from 1996-2004 and founded Camp HOPE America in 2003.
Gael Strack, Esq

Chief Executive Officer
Gael Strack Bio

Gael Strack is the Chief Executive Officer and Co-Founder of the Alliance. Gael is a national expert on domestic violence and strangulation. Prior to this position, Gael was the founding director of the San Diego Family Justice Center, former prosecutor with the San Diego City Attorney's Office, defense attorney, and deputy county counsel.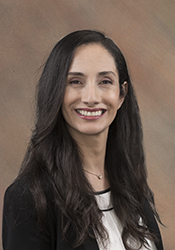 Yesenia Aceves
Director of Culture and Creative Services

Yesenia is the Alliance's Director of Culture, and is responsible for measurably increasing employee Hope, engagement, and well-being while managing employee development and retention. Also serving as the Alliance's Director of Creative Services, Yesenia oversees the branding and design for all of the Alliance's programs. Yesenia is also the Founding Director of the Pathways to HOPE Project, the year-round mentoring component of Camp HOPE America.
William Ackerman
Multi-Media and Tech Coordinator
William assists with delivering virtual courses and engagement for the professionals and survivors the Alliance serves, helping to launch the HOPEhub Online Learning Academy. Additionally, he assists with fund development and grant acquisition at the Alliance. William acquired his master's degree in International Administration from the University of Denver, and studied International Affairs and Political Science as part of his bachelor's degree from the University of Colorado, Boulder.
Chelsea Armstrong
Program Manager – Camp HOPE America 
Chelsea is the Program Manager for Camp HOPE America. She provides logistical support to help Alliance partners implement Camp HOPE America across the nation. Before joining the Alliance, Chelsea worked with survivors with the Wyoming Coalition Against Domestic Violence and Sexual Assault facilitating empowerment classes to women in the Wyoming Women's Prison. A native of Denver, Chelsea is an avid camper and is a graduate of the University of Wyoming where she majored in Criminal Justice.
Andrea Barkley
Administrative Assistant – Camp HOPE America

Andrea graduated from California Lutheran University with a Bachelor's in Psychology. She started a Rape Survivor Group at the University and joined RAINN (Rape, Abuse & Incest National Network) as a speaker to share her personal story. Andrea has also had emotional trauma training for survivors of traumatic experiences. She is honored to be able combine her personal and professional background with the passionate team at the Alliance.
Joe Bianco
Law Enforcement Support Coordinator
Joe has a BA is in Criminal Justice from John Jay College of Criminal Justice in New York City and an MS in Criminal Justice from Saint Joseph's University in Philadelphia. Before joining the Alliance, Joe was a police officer for 16 years with the New York City Police Department and San Diego Police Department. He was assigned as a detective to the Domestic Violence and Child Abuse Unit for a total of 6 years. Joe is recognized as a court expert in non-fatal strangulation cases and domestic violence dynamics. In additional to his experience in law enforcement, he spent a year working for child welfare services for the State of New Hampshire. Joe has a passion for helping survivors on family violence and education other professionals in the dangers of intimate partner violence and strangulation.
Isabella De Silva
Program Assistant – Family Justice Center Alliance
Isabella graduated Cum Laude from the University of California, San Diego with a Bachelor's Degree in International Studies – Political Science. During her undergraduate career she received department honors for her research on human trafficking in Tenancingo, Mexico.  Her extensive experience working with several non-profit organizations throughout San Diego has furthered her passion for human rights.
Fernanda España
Program Assistant – Culture and Creative Services
Fernanda provides programatic support for the Alliance's Culture and Creative Services. Fernanda graduated from Universidad Anáhuac México Norte with a major in Social Responsibility and Sustainability, and a minor in Non-Profit Management. She is also certified in Human Rights and Development from SciencesPo Paris. She has volunteered and worked in the non-profit community in both Mexico and the United States. Fernanda is passionate about social change and has become an invaluable member of the Alliance team by helping create a Hope-Centered workplace.
Alek Gastelum
Intern – Camp HOPE America
Alek is an Intern for the Alliance and provides administrative and programmatic support to Camp HOPE America. Alek attended Camp HOPE America as a camper from 2014 to 2016 and has served as a Camp HOPE America Counselor since 2017. Today, Alek is an undergraduate student at San Diego State University pursuing a B.S. in Psychology
John Hamilton
Director – Camp HOPE America
John collaborates with the Camp HOPE America team, human services organizations, and camps or conference centers to bring a hope-filled experience to children around the country. He works with experts in several industries, learning from their perspectives, and working to bridge the gap between the camp industry and social work field to incorporate trauma-informed care in the camp setting. John holds an M.A. from Western Seminary, where he focused on leadership and social justice. He specializes in forging partnerships, developing unified teams, and moving people from theory into practice.
Jessica Kimsey
Event Coordinator – Family Justice Center Alliance
Jessica Kimsey is the Event Coordinator for the Alliance. She is responsible for coordinating all aspects of the Alliance's  annual conference and provides administrative and organizational support for the Alliance's training programs, workshops, and events.  Jessica received her Bachelor of Science degree from Champlain College in Hospitality Management and has had extensive experience in all aspects of the hospitality industry.
Raeanne Passantino
Director of Technical Assistance – Family Justice Center Alliance
Raeanne is the Director of Technical Assistance for the Family Justice Center Alliance. She provides support and technical assistance to communities and Family Justice Centers across the country, including those funded by Office of Violence Against Women (OVW).  Raeanne has been in the domestic violence field for over 28 years as a volunteer, counselor, grants manager, domestic violence program coordinator and in program development.  She has extensive experience with Family Justice Centers in the capacity of development and operations.
Alexa Peterson
Marketing and Communications Coordinator – Camp HOPE America
After graduating from Arizona Christian University Alexa spent a month in Uganda working with children who are orphaned and in need, as well as painting a large mural in a new preschool. She has experience working with nonprofits, homeless outreach programs, and children with disabilities. Alexa is passionate about assisting others on their path of growth and is thrilled to be a part of this team where children are offered hope and healing.
Sarah Pike
Program Manager, OVC Tech Initiative – Family Justice Center Alliance
Sarah is the Program Manager for the OVC Vision 21 Technology Initiative. She is responsible for updating the centralized intake system tool for the Family Justice Center network. Her role requires leading the collaborative efforts to design, implement, adopt, and provide training around the centralized intake tool. She comes to the Alliance with a Bachelor's of Social Work and Master of Arts Degree in Economic and Social Development.
Maryann Postiglione
Program Assistant – Family Justice Center Alliance
Maryann holds a B.A. in English from CSU Sacramento and a M.S. in Human Nutrition from Kansas State University with a focus on a multisystemic approach to food insecurity in the United States. Prior to working at the Alliance, Maryann worked as a behavioral therapist for children and adults on the autism spectrum, a sexual assault response team member for Sacramento County,  and a nutrition consultant for a PTSD rehabilitation program for veterans . She is passionate about eliminating the stigma associated with physical and mental disabilities.
Holly Regan
Program Research Specialist for the Polyvictimization Initiative – Family Justice Center Alliance
Holly is a Program Assistant for the Family Justice Center with the Polyvictimization Initiative. She provides planning and support services to participating demonstration sites. Holly received her bachelor's degree in International Relations with an emphasis on Russian & Eurasian Studies from Mount Holyoke College and her master's in Social Work at Arizona State University. Holly is dedicated to the research and development of hope-centered services for survivors of traumatic experience.
Brynne Spain
Program Manager, Polyvictimization Initiative – Family Justice Center Alliance
Brynne manages the Polyvictimization Initiative, which focuses on the development and implementation of a Polyvictimization Assessment Tool aimed at transforming service delivery in Family Justice Centers while providing polyvictimization prevalence data to the field at large. Brynne graduated UC Davis with a BS in Political Science and a minor in Human Rights. Prior to the Alliance, Brynne as a crisis counselor and support group co-facilitator at crisis centers in Sacramento and San Francisco.
Amy Stobbe
Finance Coordinator
Amy is the Finance Coordinator at Alliance for HOPE International. In addition to Finance, she enjoys providing office support to all areas of the organization. Amy is honored to be part of the team and continuously grows in her role.
Jamal Stroud
Mentor and Outreach Manager – Camp HOPE America
Jamal provides oversight of all mentoring and outreach components of Camp HOPE America. He has a BA in Social Science from Allen University and an M.A. in Clinical Mental Health Counseling from Lenoir-Rhyne University. In 2017, Jamal founded Big Homie Lil Homie (BHLH), a nonprofit mentoring program for young boys growing up without father figures. Jamal is also a motivational speaker who prioritizes children and overall improvement of character.
Erica Yamaguchi
Training and Education Manager – Camp HOPE America
Erica has an MSW from the University of North Carolina, along with 20+ years of experience working with youth and adults in a variety of settings such as residential, home-visitation, youth development, community and government based agencies. Most recently she was staff at the Guilford County FJC and assisted in launching the local Camp HOPE America program. Energized by partnerships, collaboration, and community, she strives to provide trauma informed care and healing centered engagement.